We are honored to be listed on South Jersey Biz "2013's Fastest Growing Companies"

Year Founded: 2001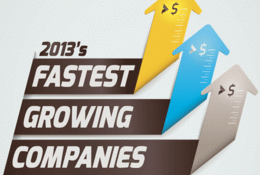 Revenue Growth: 96.31 percent
Top Executives: Justin Tinel and Kurt Kwart
No. of Employees: 8
Company Description: Ground Swell, which nearly doubled in size last year, offers a technology support and consulting solution (with VoIP, hosted cloud services and more) designed to help businesses use technology as a competitive advantage and save money on their bottom line. The company provides IT support such as technical helpdesk support, computer support and consulting to small- and medium-sized businesses.
Growth Driver: Offering enterprise-level IT practices for the small-business sector; services aimed to save businesses time and money in an age where an increased technology footprint has created an increased need for predictable technology results.
Here's a link to the full article: http://southjerseybiz.net/articles/?articleID=724